Cloud, Cloud, I Love Cloud, there's no substitute for Cloud!!
Updated: Jan 14, 2020
With the emergence of Google into the cloud market and their partnership with Nutanix, GCP has been added to the list of serious Cloud platforms that IT geek types like myself have to become familiar with, in addition to Microsoft Azure and AWS.
There are also many challengers to these big players in the cloud market who are starting to emerge here and there and price is the reason why many of you will be forced to pay attention to them.
When AWS type services start getting offered at between 1.3 to 1.7c per GB, ess-H-one-T (SH1T) starts to happen as they say!!
Multi-Cloud, along with Multi-Hypervisor are now the new acronyms consumers of data center solutions are dealing with these days.
I rather like the idea of having all of the cloud platforms available to ones IT operation armory and not just one or three of them.
I really like the approach Nutanix takes with Hypervisors and cloud which allows you to extend your IT domain into the cloud seamlessly with just one click with the hypervisor of your choice!!
I have been telling my eager and willing customers for several years now that simplicity is key to running IT in the modern era and that if 8 year old kids can't figure it out, its of no use to man or beast!
The days of tinkering with stuff in the data center for years before it runs properly, just in time for it to be replaced by new era gear are gone!!
You can still decide and make the conscious choice to do that of course, but why would you?
Seriously, getting the software to work properly and make companies more efficient and more ca$h while we are at it is what IT folks should be focused on anyways, IMHO.
The more I work with Nutanix, the more I love Nutanix!! Seriously, this platform is the bees knees for IT architects of my vein in a big way.
If you want to spend millions on hardware and AWS out of control cloud spend, just ignore Nutanix and waste all your companies ca$h and live the IT nightmare!!
If in the other hand you want to experience all of the hypervisors, with all of the clouds and buttery smooth seamless orchestration and application deployment without long hours, days, weeks and months writing scripts and such shenanigans with myriads of complex tools and all, there is a very quick and seamless way of living this dream care of Nutanix one click technologies.
So OK, I admit it, I am indeed a Nutanix bigot and fanboi, but when you see the power, the glory and the utter simplicity Nutanix brings to the table, the only question you have to ask yourself is what's not to like? Seriously!?
Nutanix have been very busy in the Nutanix bat cave solving the cloud integration puzzle with much elegance and aplomb! Gotta love it!!
I had mistakenly thought deep into 2017 that they had reached the pinnacle and were at the top of the highest peak they could reasonably hope to attain, but it turns out this was just the base camp acclimatization phase of the Nutanix journey and experience!!
These guys are not just climbing mountains, they're conquering the whole IT world!!
Right now, Xi Leap and Nutanix Calm and all the new Nutanix goodies like Beam, Epoch, Frame et al are starting to open eyes with the power and possibility of what this platform can actually deliver and once again, several South African companies like PEC systems are leading the way with serious adoption and cutting costs dramatically, showing us all how it's done.
Not just with Infrastructure, but with cloud costs and cloud cost management thrown into the bargain as well!!
Having a HCI platform that delivers one click Hybrid cloud extension right into the lap of companies to enable them to save serious $$ and run their business very efficiently with a light staff around the clock on a global basis is a true thing of beauty and wonder to behold.
This is not Science fiction fantasy either by the way.
As Neil Armstrong famously quipped when they landed on the moon back in 69, "Tranquility base here, The Eagle has landed"..... Yessir, it sure has!!
Tranquility in IT is a great descriptor for Nutanix from where I look at it!! Stay CALM my friends! Never fear when Nutanix is near!!
Right now, I am focusing on the tremendous opportunities that Xi Leap Disaster Recovery services has dramatically and suddenly delivered to corporations around the globe and having customers suddenly realize the impacts and consequences this will give them from a Disaster Recovery and Business continuity vantage point, and boy are they good things to consider and take serious advantage of!!
Xi Cloud is in fact going to compete with the already established cloud vendors just like the AHV hypervisor has offered a viable alternative to ESXi and Hyper-V.
I would argue that AHV is far superior to any alternative hypervisor if web scale or any scale is put up for discussion.
AHV does not have the 64 node cluster limitation problems you have to consider when architecting these HCI solutions in your data center.
Sure ESXi is very slick and polished but to get the job done Nutanix Prism style, AHV does just fine, and best of all is the price!! AHV comes bundled with your Nutanix purchase regardless of you using it.
The question to ask now is "why wouldn't I use it?".
With Xi leap Disaster recovery services you can consider shutting down your traditional physical brick and mortal DR sites and getting out of the DR data center business entirely while still offering super-enhanced DR and ensuring full BC/DR capability!!
What a swell concept!!
Imagine all your DR being in the cloud. Not just one cloud, but any cloud, or even all the top three clouds at once!!
Imagine this requires near zero CAPEX and light OPEX for the pleasure!!
The only caveat is you need to be running Nutanix HCI and not old fashioned CI silo based Infrastructure in your data centers.
Worried about East-West networking nightmares and a 100 CCIE networking gurus tweaking your networks by the second at frightful pay rates for the pleasure of their services?
Nutanix have the answer for that too!! Its called Nutanix FLOW and utter genius is what that is!!
I feel like I went to sleep and literally woke up in geek heaven some days, I really do!
Its my job to go and evangelize the good Nutanix word to y'all and spread the word of tremendous savings, simplicity of operation, CALM nights spent sleeping worry free about the IT services you are delivering, their rock solid reliability while you BEAM about your tremendous cloud spend savings and the seamless integration into all the cloud platforms that is now no longer a runaway cost train set to hammer your IT budgets that used to cause heart failure when you got the bill for all those cloud services you provided your business with!!
Nope, instead you can BEAM about how sweetly and CALMly your whole IT operation runs with clusters of all sorts of Nutanix goodies fully integrated and FLOWing with any cloud and any hypervisor sweetly orchestrated at manageable cost levels that won't get you fired for out of control IT spend with CloudZilla and other cloudy vikings lurking around out there.
Jeez, your company will even pin medals on your chest and hold award ceremonies in your honor!!
As I said, this is not fantasy, this is real and even better, its here now, today!
What about security I hear some wary pundits cry? Hah!! Nutanix took the time and care to ensure this all runs at the highest military security standards all baked into the pie from the get go, right out of the box!!
FIPS140 level 2, all the NSA sweetpea boxes ticked, military field grade and all the security standards met from inception. The stigs come with it!!
The security story with Nutanix on its own gives sweet dreams to those tasked with that aspect of IT operation.
It's all so easy!!
As I sit here and contemplate the beauty of all of this I realize the mission it to go forth and do it, everywhere!!
It can be done too!! The entire world should and could be running Nutanix, it will be a better place for sure!!
"I'd like the world to buy some Nutanix so they can see, how they furnish it with multi-cloud and multi-hypervisor harmony, I'd like to teach the world to sing about this freshly delivered IT reality!! I'd like to teach the world to be CALM and BEAM with a new found IT ecstasy, and I'd like to teach the world this dream has now become a Prism based virtuality!!"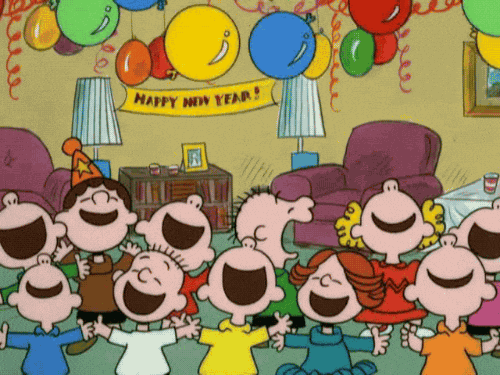 Nutanix is, the REAL thing!!